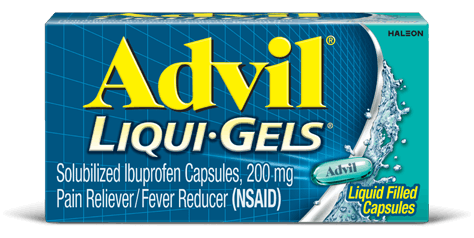 Advil
For more than 35 years, consumers and doctors have trusted the brand to deliver powerful relief from many kinds of acute pain, including headache, muscle ache, backache, minor arthritis and other joint pain, and menstrual cramps, as well as aches and pains of the common cold.
What does it do?
Ibuprofen, a powerful non-steroidal anti-inflammatory drug, is the main ingredient in Advil. When your body is hurt or aching, it produces chemicals that trigger pain signals. Ibuprofen stops the production of these chemicals at the source of injury to reduce pain.
How does it work?
Advil has over 35 years of clinical studies and real-world evidence. Plus, no other pain reliever has been proven to work faster or stronger.