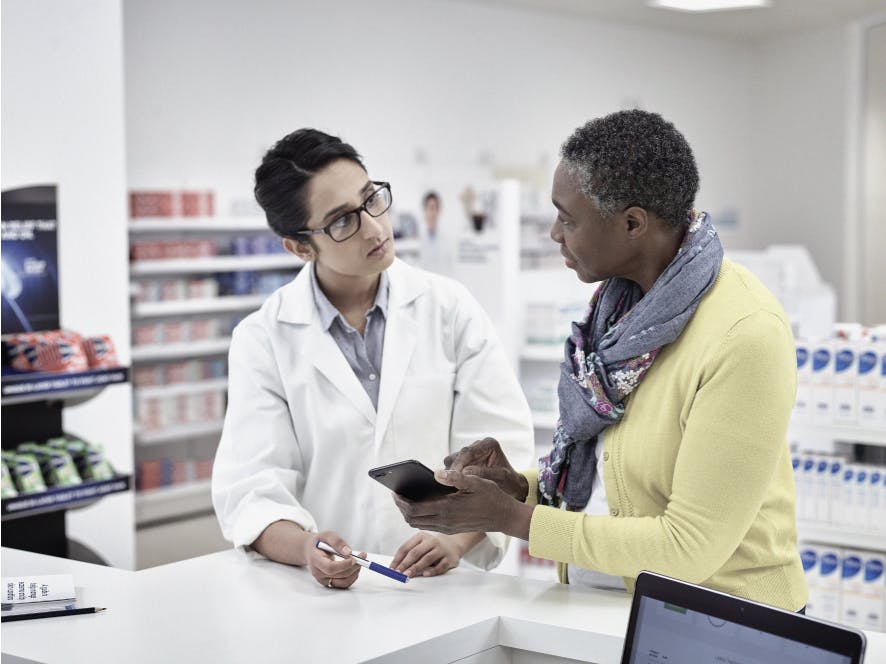 Caring for the carers: Supporting pharmacists in the age of self-care
Looking after the health and wellbeing of pharmacists is critical to enable them to excel in their roles in the age of self-care. Here we talk about our Mental Resilience initiatives and share resources available to pharmacists.
Caring for the carers: Supporting pharmacists in the age of self-care
Having sufficient mental resilience to be able to take on new roles as we navigate a global health crisis is critical. Pharmacy teams need support in this, to support their health and wellbeing for the long-term."

— Tess Player, Global Head of Healthcare Professional & Health Influencer Marketing
It goes without saying that COVID-19 has led to an increased focus on wellbeing and everyday healthcare. While the resulting expanded remit of pharmacists has emphasised the importance of the role they play in the healthcare system, indeed pharmacists also feel that the pandemic has demonstrated the profession's overwhelming dedication and responsibility to serve patients.
However, that has come at a cost in terms of the toll it has taken on pharmacy teams' mental health and wellbeing. Every aspect of pharmacy life was affected, so it's unsurprising there was a substantial impact. In the UK, 83% of pharmacists reported high stress levels during the pandemic and almost 9 in 10 were at high risk of burnout whilst 75% of US pharmacists experienced burnout.1 But this topic is not just linked to Covid-19. The role of pharmacists is increasingly important, yet increasingly challenging. Longer term, we need to ensure that pharmacists are supported and able to provide their vital community health role.
Addressing mental resilience has been an immediate focus.
In partnership with the Global Resilience Team (GRiT), a group of professionals who share a common interest and passion about pharmacy workforce resilience, we co-created a suite of resources specifically for pharmacists, that recognises the unique role of pharmacy as well as the stressors pharmacists have experienced. The content also includes bespoke tools that can help them develop their own mental health resilience moving forward.
The first webinar from the toolkit, focused on helping pharmacists lead their teams through COVID-19, was held in June 2021 and additional webinars will follow over the coming months.
Similar resources from this initiative are listed below and are available on our Haleon Health Partner site:
A crucial time for change in pharmacy
Staying strong: Building resilience in pharmacy
Organisational enablers of mental resilience in pharmacy
Personal enablers of mental resilience in pharmacy
Building resilience in the pharmacy team
Look out for future programme information and resources here and on the Haleon Health Partner site.
References
1Chemist & Druggist survey, February 2021