How do we make patients care about gum health, when teeth are their focus?
It's believed that around 50% of advice given to patients during dental appointments is forgotten by the time they leave the practice.1 How do dental professionals inspire behaviour change to improve periodontal health and keep diseases such as gingivitis at bay?
Better everyday oral healthcare through understanding patient behaviours
We all know that good brushing habits are key to managing gingivitis and more advanced gum disease, but from the patients' perspective, it's easier said than done.
Changing patient behaviour is paramount if we want to achieve better outcomes and improve their periodontal health. Bespoke tools have been developed with behavioural change professionals to evoke change in patient self-care and inspire positive oral care habits.
Better everyday oral healthcare is tackled at home, with effective daily oral hygiene habits and keen motivation to improve gum health. However, even though patients get advice in the dental practice, it may not translate into effective habits at home.
Understanding this, parodontax worked with behaviour change professionals and patients to, firstly, understand the challenges patients face in their periodontal health journey, how to effectively encourage patients to incorporate certain habits into their oral healthcare routine, and then develop a behavioural change toolkit that dental teams can use to support them in upskilling their patients.
Putting behaviour change into practice
Patient insights from parodontax research revealed a 3-step principle that would support a sustained transition into better oral health care habits:
Motivation – a desire to perform these habits (start with this, as patients won't change if we don't start here)
Capability – knowing and being able to carry out the task
Turning behaviour into habit – providing clear steps and support to keep up the change [1]
To facilitate these principles, videos have been created to bring these theories to life. They include dental professional expert advice on achieving behaviour change from behavioural professionals as well as experiences of patients with gum disease.
Navigating the conversation and empowering your patients
We developed some simple infographics that use these behavioural change insights to highlight the important of gum health. These infographics provide support on how to discuss the signs, symptoms and consequences of periodontal disease with patients, and provide advice to ensure long term periodontal health. In addition, there are infographics available to empower patients to develop an effective daily oral hygiene regimen and to support them in optimising their behaviour. Motivation ties in with the principles stated above - and explains why we did it
Why is gum health important?
Creating the motivation to drive change.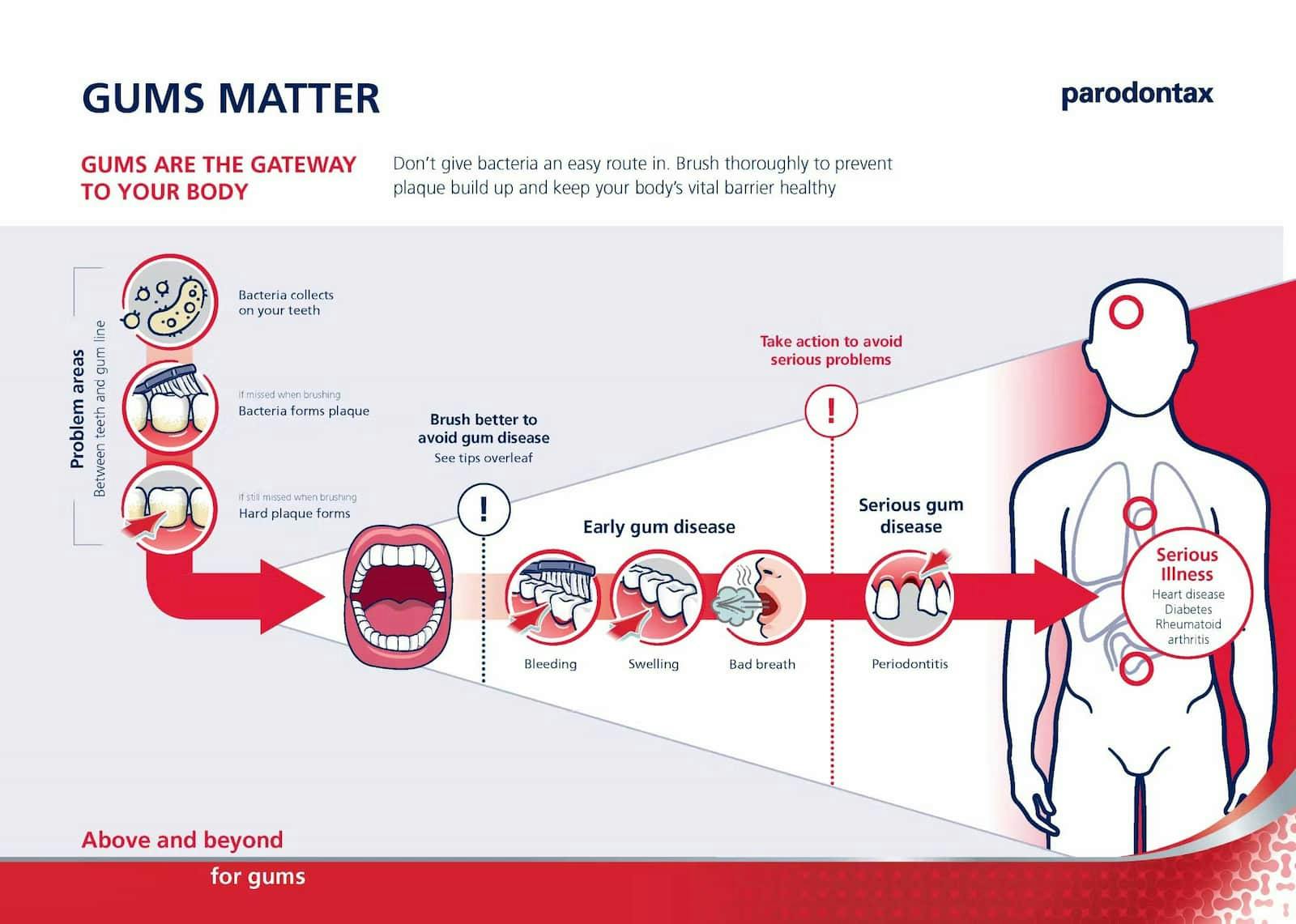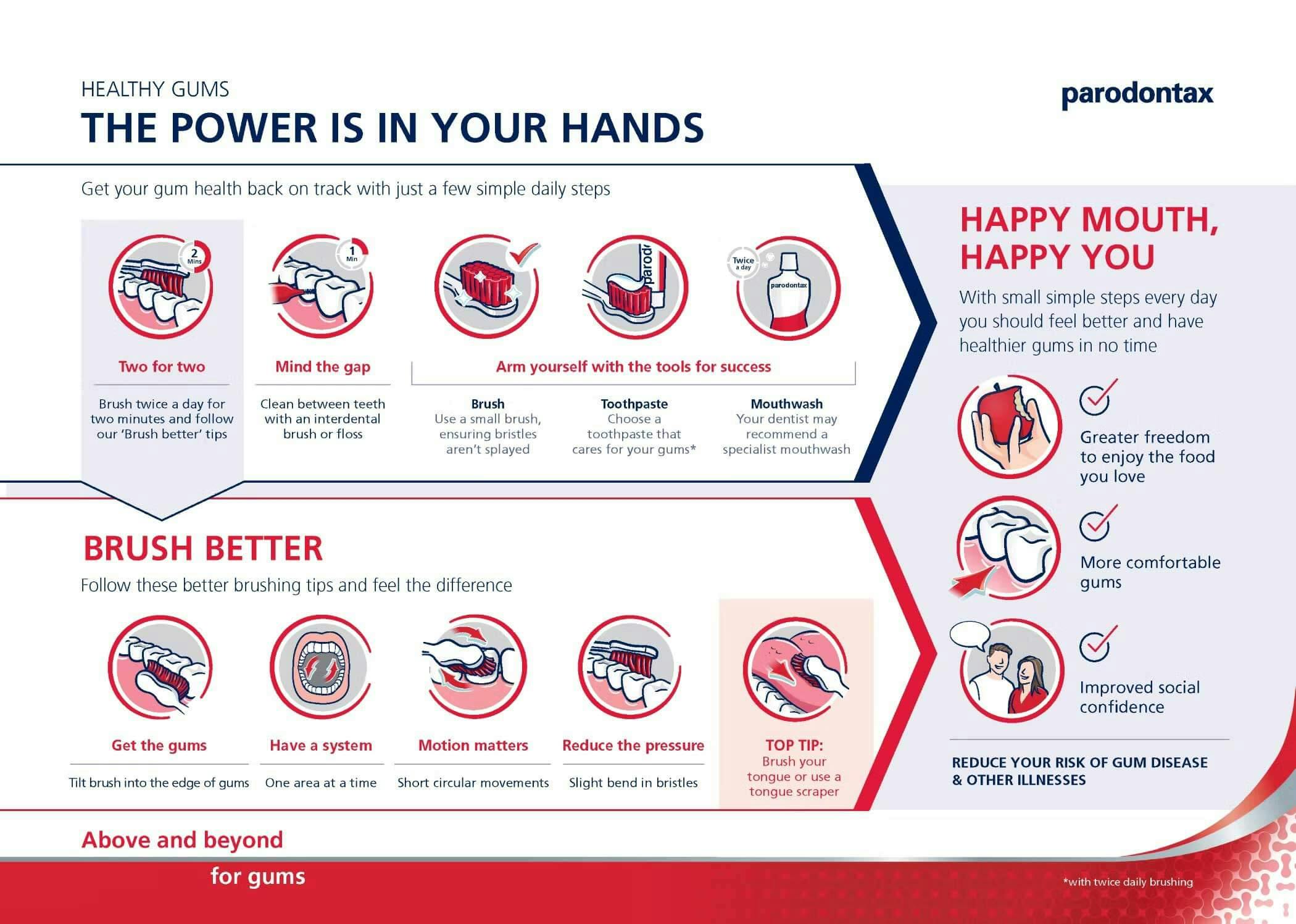 We at Haleon are committed to motivating more people to change their behaviours, to improve periodontal health, and these tools available should facilitate and amplify that change.