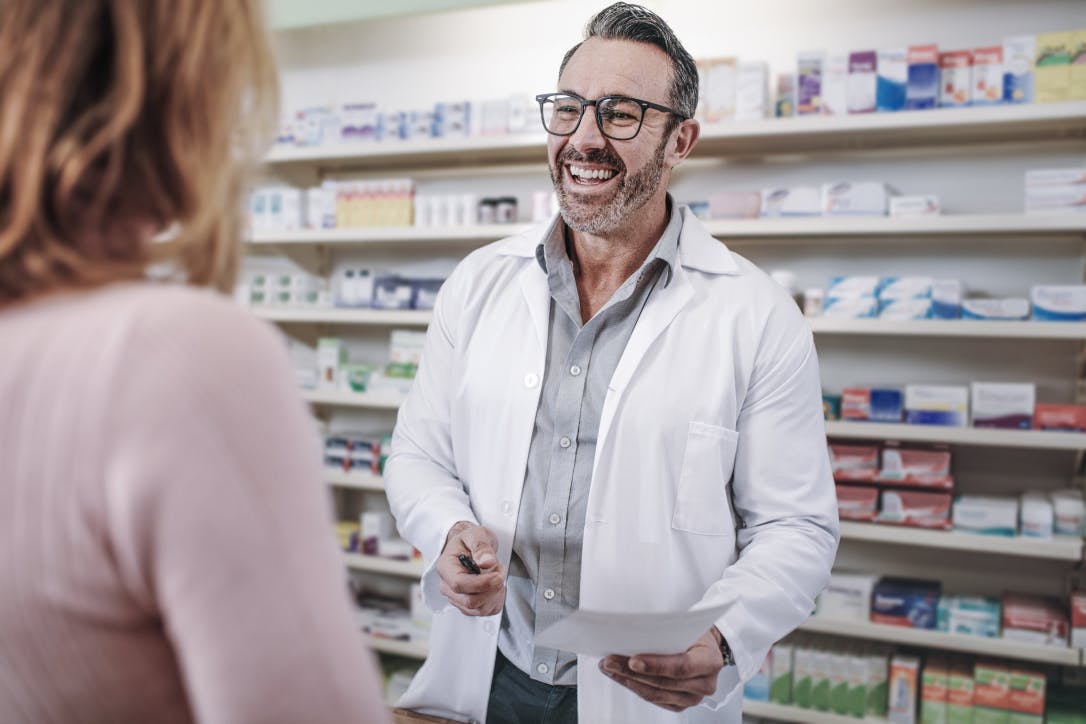 Achieving better everyday health and the vital role of pharmacists
At Haleon, we believe we have a responsibility to support pharmacists at the frontline of everyday health, to understand the needs of their patients and the barriers that pharmacists face in improving health outcomes.
Achieving better everyday health and the vital role of pharmacists
COVID-19 prompted people to seek advice from pharmacists, more often on minor ailments.1
In 2021, at the height of COVID-19, we made Global commitments to pharmacists and their associated teams to support them and their evolving role in the primary care ecosystem - a world increasingly focused on the role of self-care in everyday health.
Where we started & where we are now
80% of people accept the responsibility of managing their own health, but only 2 in 10 feel very confident to do so.2
We know from our partnerships with community pharmacists that critical barriers exist to pharmacy teams playing a more active role in self-care and disease prevention.
In a round table meeting, together with the International Pharmaceutical Federation (FIP), community pharmacy representatives from around the world and the Self Care Federation, we worked together on potential solutions in 6 key areas of pharmacy:
Workload Efficiency
Renumeration
Education
Perceptions
Interprofessional Teamwork
Health Literacy3
The roundtable discussion and outcomes were made available in a report, Standing with Pharmacists in the Age of Self-Care.
Following these findings, we went on to make a commitment to deliver bespoke support, training, and tools for pharmacists as part of a 3-year Pharmacist Support Programme.
So far, tools and resources have been made available to pharmacists and their teams on the topic of workload efficiency and mental resilience.
Where we're going - future focus
One of our current focus areas is health literacy – helping pharmacists to identify and support customers and patients with health literacy challenges wherever they are in the world.
Watch this space for further programme updates and the launch of tools and resources for pharmacists, to support better everyday health for all.
References
1 GSK CH & IPSOS, Pharmacy Tracking Global Report. Wave W2/2020
2 The Health Economic Benefits of Self-Care in Europe, 2020 (Vintura, supported by GSK)
3 Standing with Pharmacists in the Age of Self-Care: Report from a GSK Virtual Roundtable (October 2021)