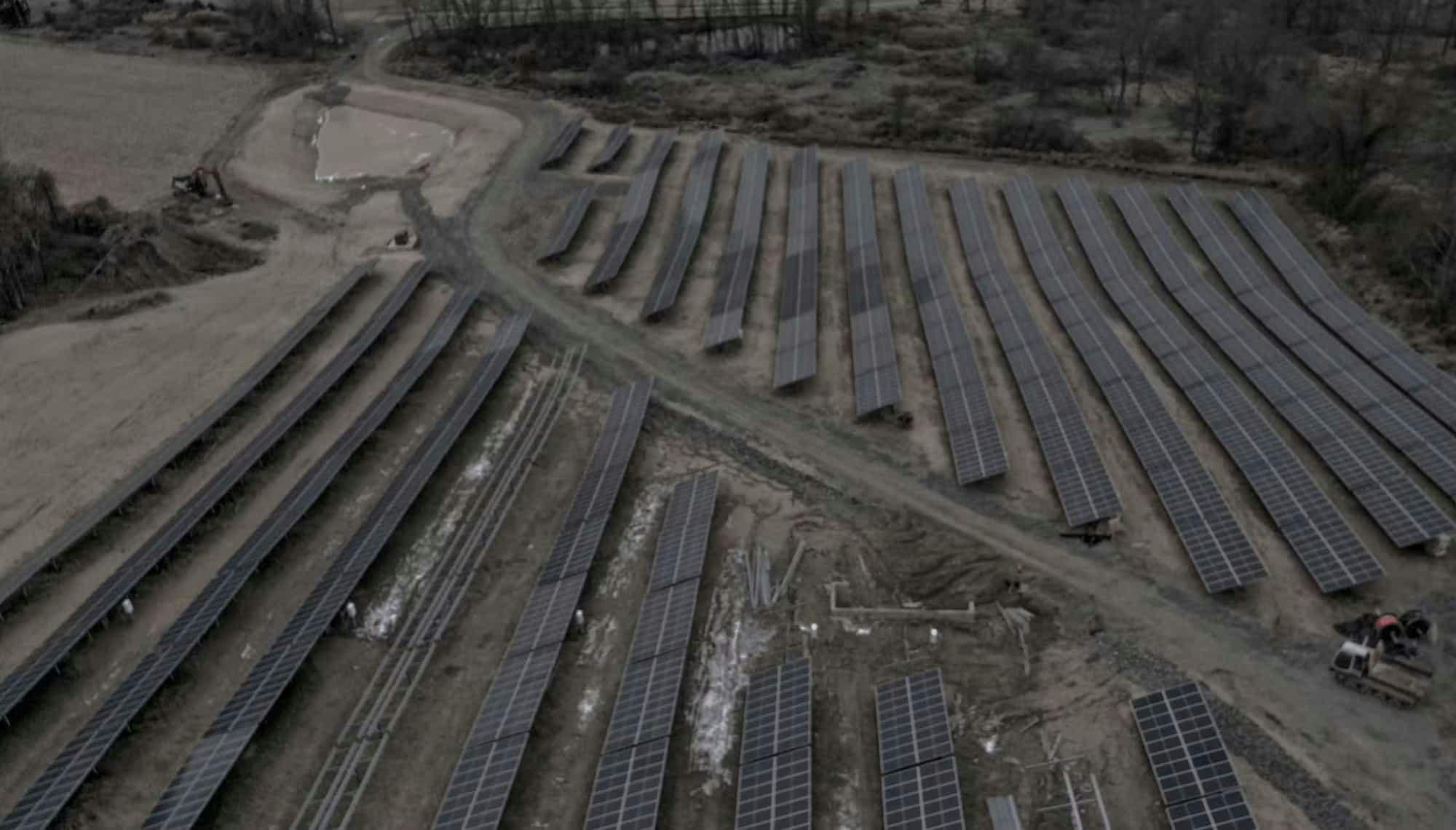 Tackling carbon emissions
Climate change is putting the health of people and the health of the environment under severe strain. The case for action is clear.
Our targets and footprint
We are committed to helping tackle carbon emissions. We have set targets – aligned to the IPCC's pathway to limit global warming to 1.5oC:
We aim to reduce our net Scope 1 (the emissions we directly generate) and Scope 2 carbon emissions (the indirect emissions coming from the use of fossil fuel-generated electricity) by 100% by 2030.1
We aim to reduce our Scope 3 'source to sale' carbon emissions by 42% by 2030. 1
We aim to achieve Net Zero carbon emissions by 2040 aligned to guidance from The Climate Pledge and Race to Zero.
To help us deliver on our targets, we're working to tackle carbon emissions across our value chain – from how we run our factories and sites, to reducing the carbon footprint of our packaging and ingredients.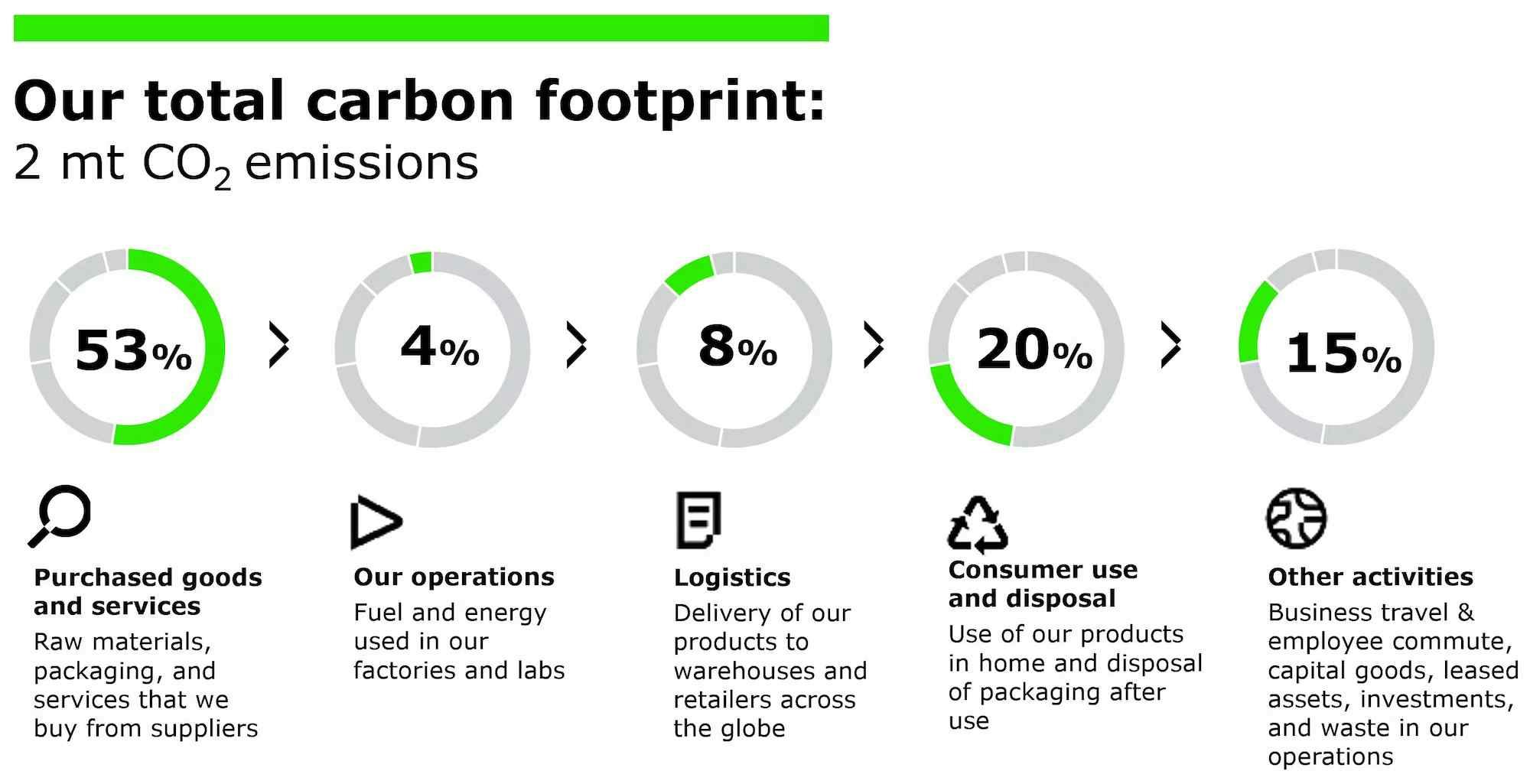 Scope 1 and 2
Where feasible, we're switching to renewable electricity to power our sites around the world. We've already installed solar power at 12 of our 24 manufacturing facilities, including sites in Cape Town, Nairobi and Jacarepaguá – and more are in the pipeline. In 2022, we will reach 100% renewable electricity across our operations through either the electricity we generate ourselves or by purchasing Renewable Electricity Certificates from suppliers.
We launched a long-term Power Purchase Agreement (PPA) at our facility in Oak Hill, New York, which manufactures oral health products including Sensodyne and Pronamel for the North American market. We're partnering with Ameresco Solar Energy Solutions to supply Oak Hill with 70% of its electricity from a new, dedicated off-site solar park. This is designed to reduce the site's carbon footprint by 60%.
At Dungarvan in Ireland, one of our largest manufacturing sites, we're using sustainably sourced woodchip to supply 77% of the electricity needed for heating, resulting in an over 30% reduction in the site's carbon emissions.
Scope 3 – journey to Net Zero
Around half of our carbon footprint is driven by the ingredients, packaging and services we buy from suppliers to make our products. More than half of these carbon emissions come from 16 ingredients and packaging materials.
So, we're focusing here first, using a 3 Rs approach. We're replacing GHG intensive materials with lower carbon footprint alternatives, reducing the amount of those materials we use and working with our suppliers to help them remediate the drivers of their carbon footprint and decarbonise as much as possible.
Through Project Energize! we're partnering with Schneider Electric and other companies to help our suppliers move out of fossil fuel generated energy into clean, renewable electricity.
These actions are part of our commitment to decarbonisation. Achieving Net Zero will require concerted action across the value chain and is dependent on wider systems change – for example, the increased greening of the electricity grid and industry collaboration to create the scale needed to commercialise new technologies. It will also depend on launching disruptive low carbon product innovation and the use of high-quality offsets where technical solutions are not yet available.
We will continue to share our progress as we work to deliver on our targets and reduce our environmental impact.
[1] Versus our 2020 baseline. Our goal to reduce net Scope 1 and 2 carbon emissions by 100% by 2030 is underpinned by a 95% absolute reduction target. We have submitted our Scope 1, 2 and 3 goals to the Science Based Targets Initiative for verification and have registered our commitment to Net Zero.